Not Your Average Event Production Company.
Since 2015, EventThem has produced and partnered on community, local and national events including concerts, festivals, parties, meetings, conferences, fundraisers, sporting events and more. Proudly located in Somerville and Medford, MA, we welcome the challenge of new, creative ideas for any occasion, large or small.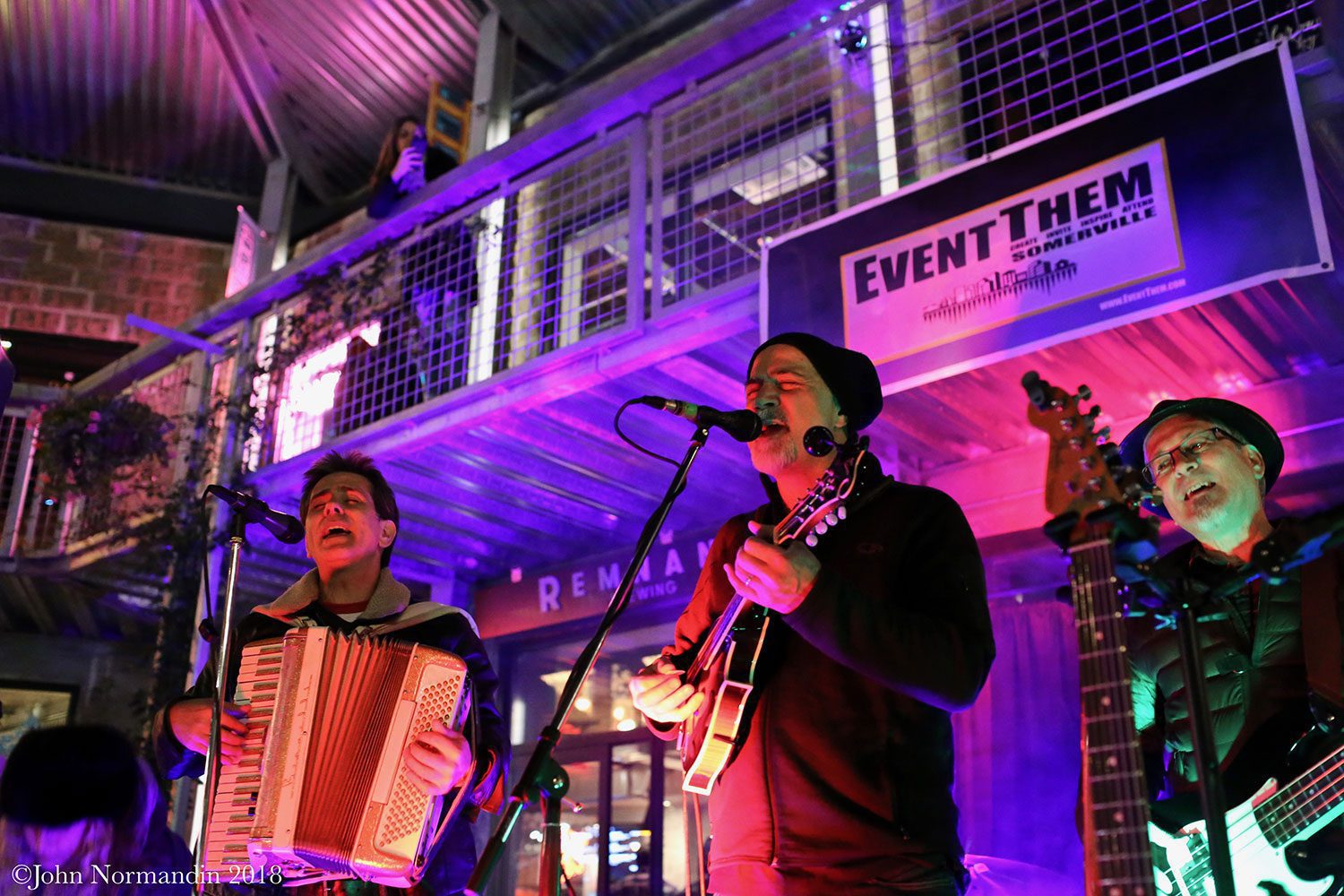 Our event venue is your event venue.
In 2023, we opened our event and collaboration space in Medford, MA. This 1,800 sq.ft.+ space is available to rent for art shows, musical performances, small private and public events, recording sessions, photo shoots, even the occasional outdoor block party.
Event Production
Each year, EventThem Productions produces dozens of events, as producers, curators, managers, or for inventory procurement. Our goal is to produce impactful events that highlight local art, culture, music, cuisine, and community, while also giving back to regional organizations, community groups, local talent, business, and vendors. We can handle all aspects of event production from the creative, technical, and promotional to the booking, ticketing, logistics, and rental of stages, sound equipment, indoor and yard games and more, with delivery available.
Buy & Sell Tickets and more.
Our event ticketing platform, The Ticket Union, is your connection to both local and worldwide ticket buyers, sellers, insiders and season ticket holders. With nearly 95% of the secondary market at your fingertips, you can buy or sell tickets to sports, concerts, theater and special events worldwide, over the phone, online and in-person. Our market analysis and concierge service find you the best price for the best seats at the best time to buy.
Locally Connected
In 2022 EventThem expanded outreach opportunities through the creation of our local business connections group, Common Roots. More than just a networking group, Common Roots is a collective effort of local businesses working together to build community and grow together. Common Roots is also nationally connected via Network Lead Exchange to provide commission and referral bonus opportunities to its members.